Seeking an effective strategy?
Wanting to strengthen the links in your chain?
Looking for the missing piece?
Joel Johnston
Consulting Inc.

®
Training, Knowledge, Experience... an Industry Leader for more than 30 years
Use of Force, Defensive Tactics, Confrontation Management, Violence Prevention – Consulting, Training & Coaching
Joel is one of North America's preeminent trainers and top use of force consultants. In demand as a consultant to local, provincial, national and international police, corrections and government organizations, as a subject matter expert to the Courts across Canada, and as a Trainer to international law enforcement, government and major private corporations. Joel Johnston has trained the "experts". Let him help elevate the state of readiness of your organization to face today's challenges.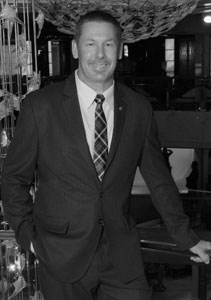 Joel Johnston:
One of North America's most renowned trainers and consultants
Trained major municipal, provincial, state, and federal law enforcement & corrections agencies across North America since 1990
Consulted US National Institute of Justice, Canadian Police Research Center, Canadian Association of Chiefs of Police, International Law Enforcement Forum, International Association of Chiefs of Police
Prominent presenter at the major National and International Law Enforcement & Corrections Conferences in North America
Published over 30 times in North America's leading law enforcement publications
Highly-experienced Use of Force Subject Matter Expert Witness and Consultant
Joel is a retired (2013), highly-decorated police officer who is accessible, practical, knowledgeable, personable and articulate